Ticmate Liefdadigheid
Is het mogelijk om een winstgevend bedrijf te runnen en tegelijkertijd de wereld een beetje te verbeteren? Wij geloven van wel! Om die reden zijn we gestart met Ticmate Charity.
Ticmate is erg betrokken bij het leveren van de beste reiservaringen over de hele wereld.
Ons doel is een gezond bedrijf dat een bijdrage biedt voor een betere wereld voor onze klanten, werknemers en leveranciers. Nu in 2017 hebben wij 22 werknemers in verhouding to 19 full-time medewerkers. Verder vinden wij maatschappelijke verantwoordelijkheid uiterst belangrijk en bieden wij een bijdrage voor een betere wereld. Dit doen wij door 10% van
Sinds 2009 hebben wij 2 373 500 SEK aan het goede doel gedoneerd.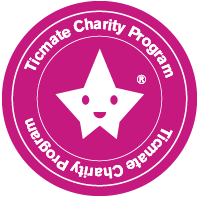 Artsen Zonder Grenzen
MSF is een medisch humanitaire organisatie die mensenlevens redt en leed verzacht waar dit het meest nodig is. Mensen die geraakt worden door natuurrampen, oorlog of een crisissituatie worden bijgestaan ongeacht hun politieke, religieuze of etnische achtergrond.
Wij bij Ticmate steunen ze in hun werk:

In september 2014 doneerden wij €48.000 voor hulp bij ebola en de crisis in de Centraal Afrikaanse Republiek.


"On behalf of MSF I would like to thank you all at Ticmate for your hard work which resulted in a generous gift to our work with Ebola and our projects the Central African Republic. We are really impressed by and thankful for your commitment to our organisation and the work we do."
-Katharina Ervanius, from 'Doctors Without Borders'

Lees hier meer over hoe Artsen Zonder Grenzen te werk gaat.